You're Invited to Join us October 19-20 for our
60th Anniversary Celebration Weekend
Celebrate with family and friends at special Shabbat services and a party!
Everyone who has ever been connected to Temple David is welcome.
Friday, October 19 at 7:30 p.m.—Erev Shabbat Service
Featuring a YOU Timeline. Please remember (or ask the Temple office!)
what year you joined Temple David and be ready to share a sentence
about what was happening in the world or in your life at that time.
Saturday October 20 at 10 a.m.—Shabbat Morning Service
Featuring a "Jukebox" service, special aliyot, and a sermon by
Rabbi Jason Edelstein: Stop, Look, and Listen—A Jewish Reality
Saturday October 20 at 6:30 p.m.—60th Anniversary Party
Featuring food, music, and fun for the whole family!
Please RSVP and BYOB
Please pay what you can afford.
Suggested $9 per person / $36 max per family / No charge for kids 4 and under
Event Sponsorships available for "$60 to celebrate 60 years!"
The above events are for all ages, and guests are welcome.
Please send questions to reenag@templedavid.org
RSVP at http://evite.me/b4N613mfAZ
or call the Temple David office at 412-372-1200
For our out of town guests: the Hampton Inn has a Temple David rate of $109 + tax.
3000 Mosside Blvd, Monroeville, PA 15146    (412) 380-4000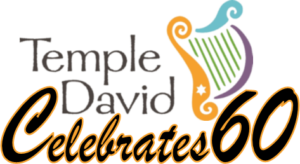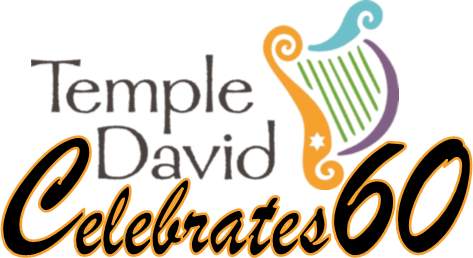 ---