RSVP now for the Sisterhood Picnic!  Click here for the sign-up sheet!
Please consider signing-up for a part during the High Holy Days!  Get an extra form by clicking here: HHD_parts_for_2014_signup
Shalom! Welcome to Temple David!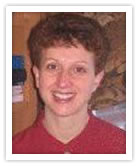 I am Rabbi Barbara Symons and I came to Temple David in 2006. I not only serve as the Rabbi, but the Director of Education and, as importantly, the parent of three children growing up in our religious school and youth groups. When I was growing up in upstate New York, I always felt very comfortable at the Temple, with my friends, my parents' friends, my teachers and the Rabbi. That feeling shaped my vision of what a synagogue can be. A synagogue is a House of Worship, a House of Learning and a House of Gathering and I believe that those houses should feel like home. Please let us welcome you.