What can I do to end racism?
Here is a practical list presented by the Monroeville Interfaith Ministerium
Please visit www.mimcares.org for updates to the list
Dear Temple David Community,
Because we care about you, our community, Temple David has suspended all in-person services, adult education classes, and meetings, etc. until further notice.
We will be holding as many of these events as possible over the internet using applications such as Facebook or Zoom.
Access to individual online events will be available through the following page, which we will update regularly:
Please also continue to watch for e-mail messages.
Rabbi Barbara Symons
Temple David Board of Trustees
Shalom! Welcome to Temple David!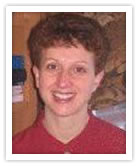 I am Rabbi Barbara Symons and I came to Temple David in 2006. I not only serve as the Rabbi, but the Director of Education and, as importantly, the parent of three children growing up in our religious school and youth groups. When I was growing up in upstate New York, I always felt very comfortable at the Temple, with my friends, my parents' friends, my teachers and the Rabbi. That feeling shaped my vision of what a synagogue can be. A synagogue is a House of Worship, a House of Learning and a House of Gathering and I believe that those houses should feel like home. Please let us welcome you.